I love organizing. My favorite part of moving is starting in a fresh new kitchen and placing everything where I think it will be most functional. I know, this is not what a lot of people would call fun, but I know there are other crazies out there, too. (My aunt would be one of them. It's our family's gift and curse.)
For my other fellow organized friends who are engaged or getting ready to bring in a new baby, I have some great news. The Container Store now has their very own registry!! I think if I were getting married, one of our registries would be The Container Store.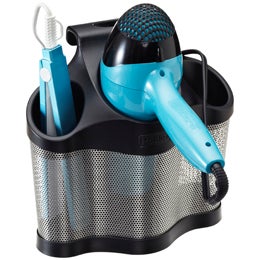 Well, hello there the Stainless Steel Style Station Organizer looks ah-may-zing!  It clears up the clutter when you have to share bathroom space.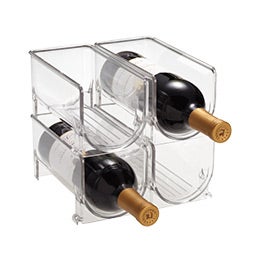 Enjoy marriage with the merriment of wine…stored nicely chilled in your fridge.  It's Fridge Binz Wine Holder is great for that white cab I've been dreaming of.  (Yes, it exists!  Thanks Bridget.)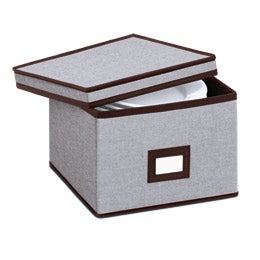 Perfect for storing your fine China safely and eco-friendly in the Eco-Fabric China Storage Cases.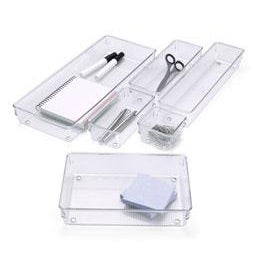 Babies are little and so are their grooming tools. Be prepared and get it together with the Linus™ Shallow Drawer Organizers.
yours truly – e